Looking for a unique, timeless gift or just to capture your favourite memories? Commission your very own hand drawn pencil drawing from your treasured photographs. These original pieces of art are a perfect way to make that special moment, person or pet last forever. A unique way to permanently capture a moment that can last generations.
I do not require a series of sittings since I work entirely from digital photographs which customers can send to me via email.
You can order a drawing by following these steps:
1: Contact me
You can leave a message by using the contact form. You can also mail me: rosaliesdrawings@gmail.com. When you want to make an order, we can talk about what kind of drawing you want (colour accents, size, pose, background, materials).
2: Choose a photo
Choose the image you want to have a drawing of. It is very important that the reference photo is of high quality. A good photo meets the following requirements: sharp, high resolution, good lighting and eyes clearly visible. The drawing will only be as detailed as the photo you are sending, so photographs should not be blurred. Due to the high level of detail in my portraits, the better the quality of the image, the better the drawing!
I will not accept a commission if I am not comfortable that the photograph will produce a drawing of good quality.
When you chose the image, you can digitally send them to: rosaliesdrawings@gmail.com. I will tell you if the image is suitable.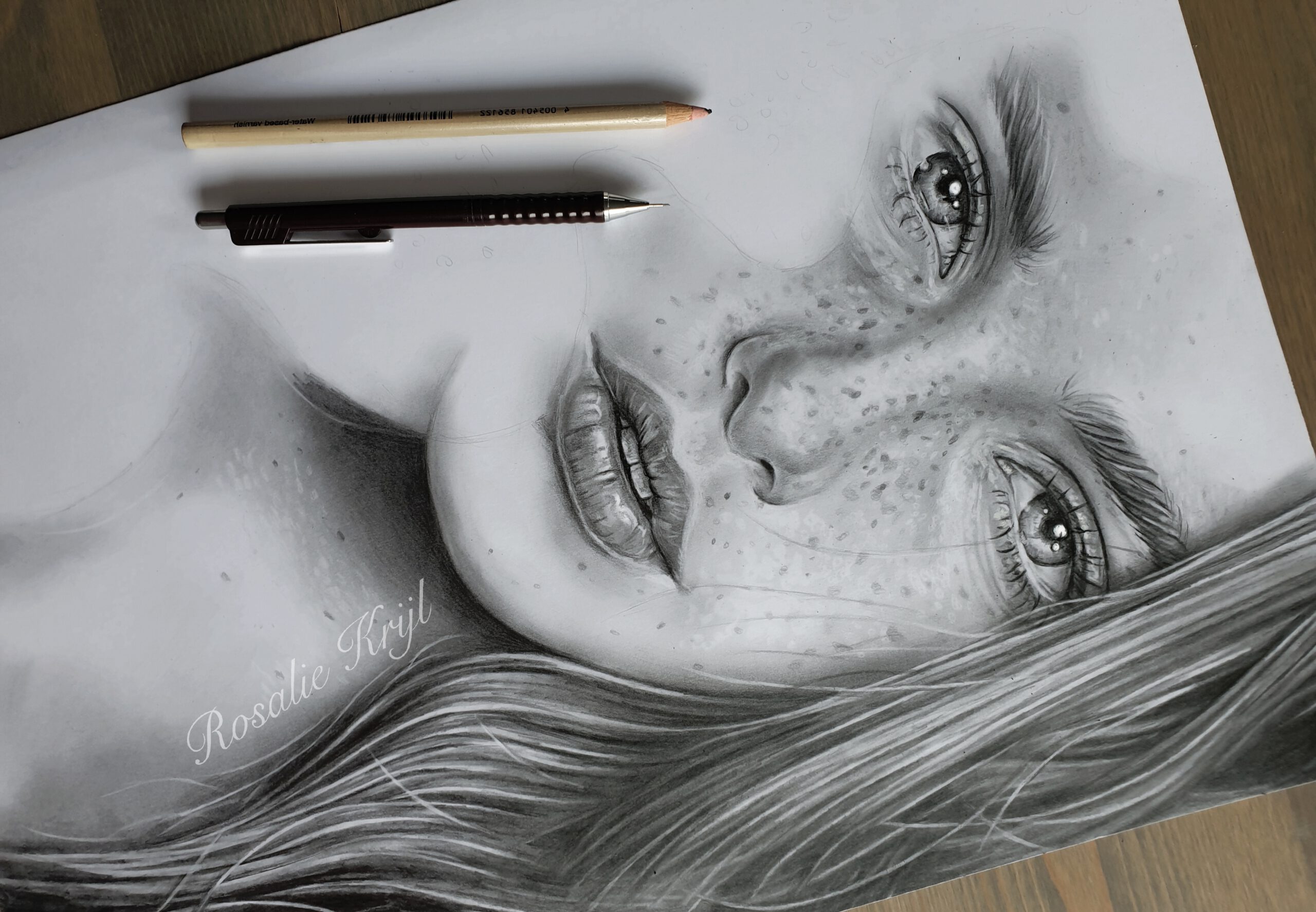 3: Visit the price list
Before ordering, you have to visit the price list. Here you will find information about the price indication per size and amount of subjects and also the shipping costs.
4: Make a payment
The last step is to make the payment. You can make a payment via PayPal or by Bank Transfer. You can choose to make the full payment at one time. You can also pay 50% in advance and 50% after you have seen the photo of the drawing.
5: Receive your personal artwork
I will send progress photos during the process of making the drawing. You will receive your drawing when you are satisfied.